How to install Sanyo Incognito Drivers on a Windows XP
In this post we will be demonstrating how to install the Sanyo Incognito drivers on your Windows XP 32 bit machine. There are no drivers available for 64 bit machines. Please follow the directions below and use the illustrations as a reference. If you have any trouble or need assistance please leave a comment below and someone will assist you.
Requirements:
Windows XP 32 bit machine.
Windows XP 32 bit Sanyo drivers. If you do not have them you can download them by clicking here.
Micro USB data cable.
Directions:
Plug your Sanyo Incognito in to your computer. Close all the Windows prompts that come up about the USB drivers. Go to "My computer" and select "View system information".
From "System properties" / Select hardware and then select "Device Manger".
When the device manager opens scroll to the bottom under "Universal Serial Bus Controllers" and right click over "SANYO USB Modem". Select Properties / update driver.
On the next screen that pops up select "Install from a list or specific location(Advanced)" and click next.
From the installation options select "Search for the best driver in these locations". Also select "Include this location in the search" and then select "Browse". Find the file folder with the drivers installed on it and select the folder. Then click next.
Now at this point if you have a COM port number next to your SANYO USB driver the DIAG drivers installed automatically and if you do not have a COM port number move on to the next step to manually install the drivers.
Under "Other devices" right click over "Data Interface" / Select properties / Update driver.
Locate the folder with the Sanyo Incognito drivers in it and select "sy06serd" file select open. The DIAG drivers will now install. Once the drivers are finished your phone will now have a assigned COM port.
Use the illustrations below as a reference.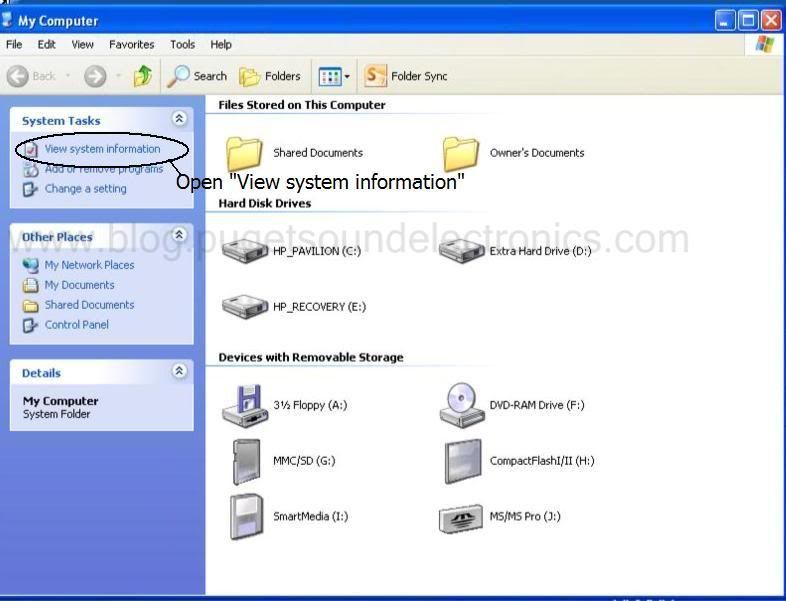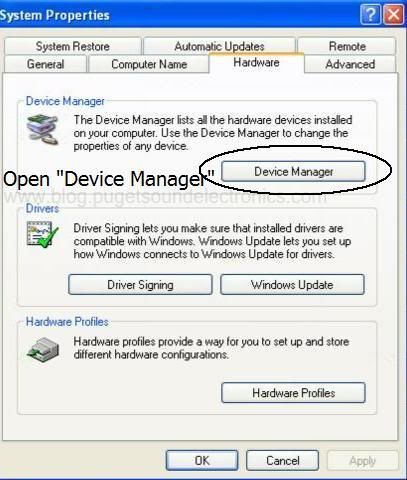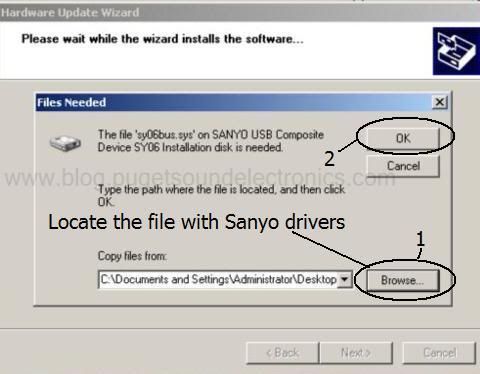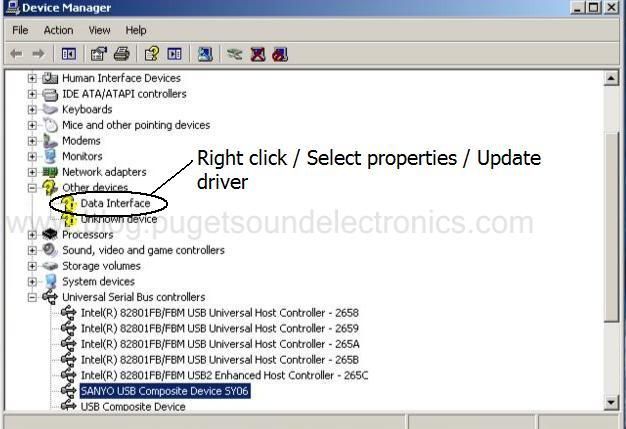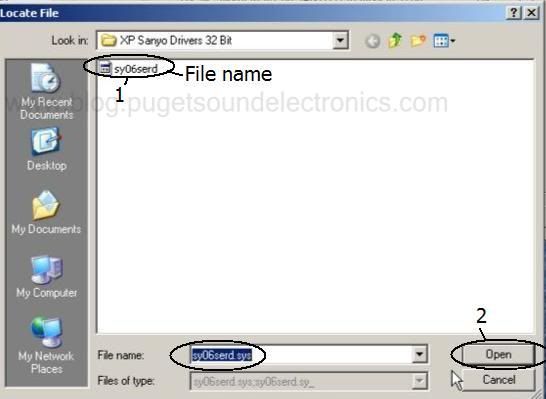 Trackbacks